Hiện bộ gõ=phím F8
PRESS F9 to turn on/off the unicode typing method. Bộ gõ Tiếng Việt kiểu VNI đã mặc định bật, bấm F8 để hiện trạng thái bộ gõ và hiệu chỉnh khi cần.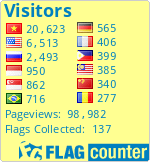 hello there,
i started playing on gen host bot few days ago and u can see am active player and never cheated/abused bug or leave but 2day (Dec 20) around 3:00 pm i joined game and i had retarded player on team and we lost. i joined new game i found same noob player vs me so bot was starting game i said gg bot u lost, game mode was fs so i could see him and they were losing cause of him so i typed in /all: "u belive me now?" one of the other team smiled to me and said "i believed u since start" then i asked the noob player so now u say u r losing cause of me like last game ? that`s when the admin "eol1thick" told me can u shut up ?! so i answered "make me" so he instantly kick me of game and then i find myself banned for leaving ?!! i don`t know how things run here but am sure u can`t allow that kind of abuse when admin don`t like what ppl say he just kick them of game? and not just kick he also ban me ?!!! what kind of admin is that ?! am hopefully waiting for unban and for action taken against that admin for abusing his powers.
ty
here is an image for me getting dc and if that`s not enough i have saved the replay it`s just 9 mins i have watched it u`ll just need to see the last 1 min it`s very obvious and confirming what i have said in the complain if u need me to upload it np
[url=
[You must be registered and logged in to see this link.]
]
[You must be registered and logged in to see this link.]
[/url]
New Member





Posts

: 1


Join date

: 2012-12-20



It was TTW bot?
[You must be registered and logged in to see this link.]
and eol1thick not admin.
Gen, how to delete message "join to our group xxxxx on garena"? Seems like need to change source.
Giving some credits to thegenmaps.tk & group is recommended as you're inheriting all good work here.

- - - - - - - - - - - - Your signature - - - - - - - - - - - - -
Garena nickname G.M.Bot
Please post on forum first, because I may not be around in Garena.
Admin





Posts

: 148


Join date

: 2012-02-26



But those spam too much. By mistake player make request to unban on this forum


Similar topics
---
Permissions in this forum:
You
cannot
reply to topics in this forum