Hiện bộ gõ=phím F8
PRESS F9 to turn on/off the unicode typing method. Bộ gõ Tiếng Việt kiểu VNI đã mặc định bật, bấm F8 để hiện trạng thái bộ gõ và hiệu chỉnh khi cần.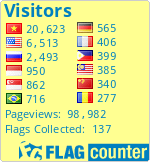 There are official releases of GenBot (previous name was Gen Modded GhostOne) up-to-now (v1.53) with lots of patches added, modification, fixes and features...Which make GenBot greatly modified and different from GHostOne although we acknowledge the credits of GHostOne creators and helpers on codelain with some snippet codes and advices.

Previous released versions were also merits of hard work in adding patches, testing bots, troubleshooting, fixing crashing, modifying source code, creating new features and optimizing bots. All the work went down for the credits of thegenmaps.tk since the released versions are dedicated to serve as hosting solution for everyone.

There are also unofficial releases of GenBot being used in ingame.ro bot, PoonT, aspitter and dieguitox bot. PoonT & aspitter bots are made out of v1.33, dieguitox's out of 1.44 and ingame.ro from 1.51. Although there are some drawbacks in the unofficial releases (bots get filled up rather slow, sometimes drop players, and lack features), bots seem popular. Ofc there are code poachers/stealers but the fact is that all official + unofficial releases are proving the prevail of GenBot.

GenBot all releases:
- Official releases (fully supported and continously developed)
- Unofficial releases (by Gen, which are now handled by each bot user)

This should be highly noted and recognized for the development of our community and bot program which brings lot of games available : CastleFight 1.22am, TKOK, DotA (for Peruvians), LOD, Escape, Survival, RPGs, BattleShips, classical games (TD, Hero Defense, Altered melees), Modern Warfare, Futuristics and others.


- - - - - - - - - - - - Your signature - - - - - - - - - - - - -
Garena nickname G.M.Bot
Please post on forum first, because I may not be around in Garena.
Admin





Posts

: 148


Join date

: 2012-02-26




---
Permissions in this forum:
You
cannot
reply to topics in this forum