Hiện bộ gõ=phím F8
PRESS F9 to turn on/off the unicode typing method. Bộ gõ Tiếng Việt kiểu VNI đã mặc định bật, bấm F8 để hiện trạng thái bộ gõ và hiệu chỉnh khi cần.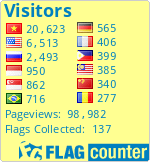 Copy this to share in public
Latest Castle Fight with Gen automode Patch
Download bản Castle Fight mới nhứt với GenPatch giúp chỉnh mode dễ dàng hơn. For PRO gaming EXP.
________________________________________________________
-=-=-=-
DOWNLOAD Map CASTLE FIGHT
-=-=-=-
________________________________________________________
-slb-gld28-fow-rr3-nt-ntb-ur-na-it7-bal2-skip
-slb-gld28-fow-rr4-nt-ur-na-ntb-it7-ban-bal2-skip
-slb-gld28-fow-rr4-nt-ur-na-ntb-it7-bal2-rban-skip
-gld28-mp2-slb-fow-rr4-nt-ntb-ur-na-it7-bal2-skip
====================
Old codes:
-slb-fow-ca-balance-rr4-nt-ntb-ur-na-it7-ng-skip

-slt-fow-ca-balance-rr4-nt-ntb-ur-na-it7-ng-skip
-slb-fow-ca-balance-rr4-nt-ntb-ur-na-it7-ng-skip
-slt-fow-balance-rr4-nt-ntb-ur-na-it7-ng-skip
-slt-fow-ca-balance-rr4-nt-ur-na-it7-ng-skip

-slt-fow-balance-rr4-nt-ntb-ur-na-skip
-slt-fow-balance-rr4-nt-ntb-ur-na-co-skip :có tiền đồng (coin)

-slb-fow-balance-rr4-nt-ntb-ur-na-it7-ht-dom-ng-skip
-slb-fow-balance-rr4-nt-ntb-ur-na-it7-ht-ng-skip

-mp2-slb-fow-balance-rr4-nt-ntb-ur-na-it7-ht-dom-ng-skip
-mp2-slb-fow-balance-rr4-nt-ntb-ur-na-it7-ht-ng-skip
-mp2-slb-fow-balance-rr4-nt-ntb-ur-na-it7-ht-ng-skip


Icy Environment (-envice): A snowy winter environment where piles of ice are your walls.
Lava Environment (-envlava): A lava environment with mushrooms instead of trees.[b]
Admin





Posts

: 131


Join date

: 2009-08-03





Similar topics
---
Permissions in this forum:
You
cannot
reply to topics in this forum