Hiện bộ gõ=phím F8
PRESS F9 to turn on/off the unicode typing method. Bộ gõ Tiếng Việt kiểu VNI đã mặc định bật, bấm F8 để hiện trạng thái bộ gõ và hiệu chỉnh khi cần.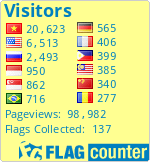 Hello.
I have 3 admins on my bot, whenever 1 hosts a game and then both admins join in it, the one hosting the game does not have any rights and cannot do any commands in there! (Only certain like .f .p, but swapping and stuff like that - nope.), while the other admin CAN!
It's like when an admin joins a room, it takes over it and if a second admin joins in that room, he has no rights. Only unless he is a root admin.
Meaning 1 admin per room??? Is that it? He can't even kick or ban, while the other admin is there.
BOTH admins (All 3) have the same command access, so it should not be a problem with the access or anything related to the database because the bot does recognise them as admins (i have typed .check (name) for them and it says they are admins.)
So what is the problem and what is going on? I have tried to disable automatic spoofchecks, so they have to manually .sc, I have also done it without manually checking and many other tweaks to see where the problem is coming from....
My guess is that indeed there is a limit for 1 admin per game... unless I am doing something very wrong or didn't see a variable which fixes my current problems.

My admins claim that the bug is as follow: When an admin hosts, he cant use commands and is treated as a temporary owner.
New Member





Posts

: 2


Join date

: 2012-09-30





Similar topics
---
Permissions in this forum:
You
cannot
reply to topics in this forum