Hiện bộ gõ=phím F8
PRESS F9 to turn on/off the unicode typing method. Bộ gõ Tiếng Việt kiểu VNI đã mặc định bật, bấm F8 để hiện trạng thái bộ gõ và hiệu chỉnh khi cần.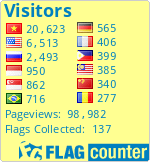 Copy to share
Code:

Command the Gen host for admins http://bit.ly/gencommand
!f from,
!checkme do spoof-check regularly to let the system kno ur aren't fake user,
!p ping all,
!ips check ip
!autohost 12
to
disable autostart
in lobby but you have to start the game on your own[/b]
!openall to open all slots
!open <slot> to kick a player & reserve slot for friend for example
!close <slot> just use once needed, don't overuse, the game will never fire automatically if <8 ppls in lobby b'cuz slots were closed, !startn manually in this case
!startn
start game now,
!endn only once no hope in game don't overuse
!a: abort the autostart for a little time
!sla <name>: safelist good player as to add him into the safelist database, slot will be reserved for him.
!db <name> ; !delban <name> to remove a ban from the database for this realm, if you believe your friend is mistakenly banned by his leaving or somewhat problem.
!open <slot> is mostly useful to find pro ppls and stop noobies from breaking in for example.
!swap <n1> <n2> swap slots
Sometimes you may nick to swap the slots, use !swap 3 5 to change ppl 3 to slot 5 for example
Believe me you just need
!checkme, !open, !swap, !startn & !endn
to do all the admin stuffs.
but sometimes you'd need !f & !ips to check if ppls are faking their usernames like hackers. In this case, plz note down their IPs & tell me to blacklist them from attacking the host & hacking the game.
LAST BUT IMPORTANT
:
DON'T OVERUSE
any commands
if unneeded, the system can automatically control the host.
Abuser will be untreated and removed from admin database if being reported for bad behaviors by other admins.
If you are not sure about those commands, just let's the system does as programmed - The game autostarts once >=8 ppls are all set and autorehosts once <=3 ppls in game.
Last edited by Admin on Fri Jul 06, 2012 3:09 am; edited 7 times in total
Admin





Posts

: 131


Join date

: 2009-08-03




---
Permissions in this forum:
You
cannot
reply to topics in this forum