Hiện bộ gõ=phím F8
PRESS F9 to turn on/off the unicode typing method. Bộ gõ Tiếng Việt kiểu VNI đã mặc định bật, bấm F8 để hiện trạng thái bộ gõ và hiệu chỉnh khi cần.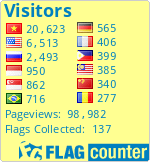 Though it takes rather long time to open the Group lately due to Garena silly program, YOU, my friends can gather around in the group for Games: such as Tropical Tower War, BattleShip, Terrania, etc. We also recommend you to join chat group in this website(forum)
You were added lately to join us in the group, so just message to tell friends to join your games, you can check gamelists at
[You must be registered and logged in to see this link.]
and watch replays of games you've played on Gen bots. BUZZ or NUDGE your friend when Gen bots are hosting the games you'd like to play. We recommend you to have our website thegenmaps.tk on your browser to easily check what games are next.
Watch REPLAYS of YOUR Games?:

Wanna find out your defeat and why you failed in games, wanna experience your victory again OR just wanna see how your teammates played with you and use the replays as references for your record

CHECK IT OUT AT thegenmaps.tk

Watch REPLAYS of your games

Replays will be stored about 2 weeks before getting removed for cleaning up some space for new ones.
Admin





Posts

: 148


Join date

: 2012-02-26



Since the group is so full and there're lots of inactive players.

It's recommended that you leave the group if you can no longer be active or play any warcraft3 games b'cuz of time spending most for other games.

If you're now only playing other games than Warcraft, your choice is to leave the group. But you can request to rejoin if you have your mind changed.
Admin





Posts

: 148


Join date

: 2012-02-26



---
Permissions in this forum:
You
cannot
reply to topics in this forum