Hiện bộ gõ=phím F8
PRESS F9 to turn on/off the unicode typing method. Bộ gõ Tiếng Việt kiểu VNI đã mặc định bật, bấm F8 để hiện trạng thái bộ gõ và hiệu chỉnh khi cần.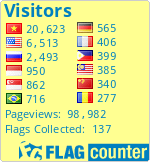 Spoiler:

Я хочу такую вещь. Бот определяет из какой страны зашел игрок, и пишет сообщения ему на его языке. То есть если игрок заходит из русскоговорящей страны, допустим UA, RU, ему оправляются сообщения из файла Russian.cfg, А если из европейской страны, допустим Греции, из файла Language.cfg. В принципе для реализации есть все необходимое. Есть переводы на разные языки (на русский я сделаю в течении нескольких часов и выложу тут). Бот умеет писать сообщения не сразу всем, а конкретным игрокам. Главная проблема - это трата времени на реализацию, везде где используется строка с определенным текстом, нужно проверять страну и подгружать строку нужного языка. Я не тороплю в реализации, но прошу поставить это в To Do.
I want such a thing. Bot determine which country a player went and wrote messages to him in his language. That is, if a player comes out of the Russian-speaking countries, say UA, RU, he recover messages from the file Russian.cfg, And if the European countries, for example Greece, file Language.cfg. In principle, the implementation has everything you need. There are translations into different languages ​​(in Russian I did for a few hours and lay out here). Bot able to write messages all at once, and the specific players. The main problem - it's a waste of time to implement it, wherever used with certain text string, you need to check the country and the load line the desired language. I take the time to implement, but please put it in the To Do.
I kinda get what you're asking but PLS Re-read my private msg to you until you get it through that this is an impossible request.
Put it in To-do list?
, erm hmm
. Not sure where to start, no idea about implementing it (by coding, not by "easy to say but hard to do"), I'm not a linguist & my time is fully booked.
Oh ok. Then i will start study VC2008, and trying do in in source. I was see source of ghost and i know c++. This is hard task for me, i think about 20-50 days. In first need to check bot code
[You must be registered and logged in to see this image.]
But! I do Not want to stand developer, just to solve multilang idea..
1.48 Russian lang file.
[You must be registered and logged in to see this link.]
Don't waste time on it, honestly and especially if you only host TTW games.

B'cuz ppls only need about 30 msgs ( from lang_1007 -> lang_1043) to know what to do IN LOBBY (they don't need instructions of your bot anymore when in game), basically guide them to know !owner & !startn, maybe sometimes !close, !open & !swap slots, and some technical announce like you're muted/unmuted, that's it. So, they can easily start game, but our bots are way far smart to autostart game. If you set bot_autohostautostartplayers = 8, but you host TTW (6 open slots), it will automatically change it to 6 to suit the map of your needs, that's why you can add as many different maps to the list as you want.

Players never care about the language of your bot when they're in game, they only concentrate on their playing.
Thus, why spend time for just !owner & !startn or autostart by bot (no msg/information/instructions needed, it's just a matter they stay until bot autostarts game)? English is way better if your bot is on many servers, as your bot is international based.
I undestund. I is just plan on future.
If we ever got time, we just make more language.cfg files in many other languages but unfortunately not, no spare time. Ends the story.

- - - - - - - - - - - - Your signature - - - - - - - - - - - - -
Garena nickname G.M.Bot
Please post on forum first, because I may not be around in Garena.


Similar topics
---
Permissions in this forum:
You
cannot
reply to topics in this forum