Hiện bộ gõ=phím F8
PRESS F9 to turn on/off the unicode typing method. Bộ gõ Tiếng Việt kiểu VNI đã mặc định bật, bấm F8 để hiện trạng thái bộ gõ và hiệu chỉnh khi cần.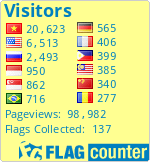 Current date/time is Thu Nov 26, 2020 6:42 pm
Contact the forum ProGamingEXP - PROFESSIONAL GAMING EXPERIENCE
Form
Items marked with a * are required.