Hiện bộ gõ=phím F8
PRESS F9 to turn on/off the unicode typing method. Bộ gõ Tiếng Việt kiểu VNI đã mặc định bật, bấm F8 để hiện trạng thái bộ gõ và hiệu chỉnh khi cần.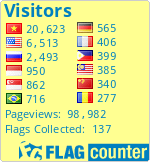 Please make a new thread with similar form
1. Infos about the Bot (required):
Gen bots, Alexis' bot or Dreamcrusher's,...?
Gen Host, Yuno Host or Aria Host, ... ? ( the one keeps telling you a message like : + 2 players to start game for X ppls).

It's required for the bot owner to proceed the ban. Gen can't proceed your ban request in the bot owned by other people.

2. Your nickname (required & must be correctly as the same you're using)
3. The nickname to be banned (required & must be correctly as the one you want to ban)
4. Reason: sabotaging & circumventing the bot OR hacks OR cheats, etc.
- - - - - - - - - - - - Your signature - - - - - - - - - - - - -
BUNNY (\__/)
FUNNY (='.'=) TheGenMap. Official Support Forum
GENIE ('')_('') for all games Gen created and much more.
PLS upload your files on
[You must be registered and logged in to see this link.]
public folder and link them here.
[You must be registered and logged in to see this link.]
Similar topics
---
Permissions in this forum:
You
cannot
reply to topics in this forum