Hiện bộ gõ=phím F8
PRESS F9 to turn on/off the unicode typing method. Bộ gõ Tiếng Việt kiểu VNI đã mặc định bật, bấm F8 để hiện trạng thái bộ gõ và hiệu chỉnh khi cần.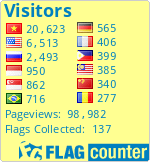 Code:

russoka: .warn turnik123
NabProst: mid nab
NabProst: as **** rmk
russoka: !warn turnig123
NabProst: OMG
NabProst: :|
russoka: !warn turnik12
russoka: !warn turnik123
russoka: !warn
russoka: !warn 2
russoka: !warn turnik
russoka: !warn turnik123
russoka: !warn turnik123
russoka: !unban turnik123
russoka: !ban turnik123
TTW: Player [turnik123 (31.131.82.218)] was banned by player [russoka] for the next [40] days.
TTW: Ban reason: after 7m in "TTW for ALL #17" 3*v3 on (October 2012)
russoka: !unban turnik
russoka: !unban turnik123
!warn command not working. Also !unban.
!ban working but idk correctly or not.
p.s. warn working on "Simulate Bnet w commands to the bot" in Ghost One GUI.
Working !addwarn in the game. Working !unwarn.
!ban works, !warn would work like in GhostOne, I personally never use and have no idea about it, maybe you should turn warn on in ghostcfg.
to unban a player, use !delban I think, You tested !unwarn & !addwarn work?

For normal GhostOne commands, read commands.txt through. Gen modded GhostOne normally fixed !getgames, adds !cg, !friend, !owner and a set of owner commands and features. It has nothing to do with normal GhostOne commands.

- - - - - - - - - - - - Your signature - - - - - - - - - - - - -
Garena nickname G.M.Bot
Please post on forum first, because I may not be around in Garena.
Admin





Posts

: 148


Join date

: 2012-02-26



!addwarn working not for every player. Banned players can join after ban. May be Ghost can't to make ban for garena players?

And. Rootadmin CAN NOT to make ban/warn to !owner player.

So !ban / !addwarn not for every working (after warn for example i see message about 0 warns for him, but for another can be 1 or more total warns)

And banned player can join after ban. Tested on 1.49 with about 4 days.

Solved with MySQL database.
database is read from bnet through refresh rate of 3600 milliseconds (~3.6s). So It'd take 3.6s to update new bans to my knowledge. The structure of GhostOne for reading ban db relies on bnet.cpp file. MySQL database just helps a lot to keep up the good work reading the ban list.

v1.50 seems to do better job at catching a player joining from Garena/LAN and reject banned players.

!addban only works for admin/rootadmin, if bot_adminspoofcheck is on, every admin requires to do a !sc to have access to commands. Obviously you don't want any player can ban each other. codes for !checkwarn & !checkban can be possibly modified for any player to do a check but it's not necessary as banned players can't join your lobby to write the command for a check. Whoever cares if they're warned but can still play? So, they're only for the admins to check on other players for their records.
Admin





Posts

: 148


Join date

: 2012-02-26





Similar topics
---
Permissions in this forum:
You
cannot
reply to topics in this forum