Hiện bộ gõ=phím F8
PRESS F9 to turn on/off the unicode typing method. Bộ gõ Tiếng Việt kiểu VNI đã mặc định bật, bấm F8 để hiện trạng thái bộ gõ và hiệu chỉnh khi cần.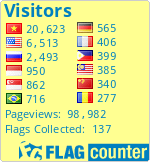 1th.
Question regarding dota stats
Code:

# After a game has ended, if mysql is used, ghost will run update_dota_elo.exe (use either this or score not both!)
bot_updatedotaeloaftergame = 0

# After a game has ended, if mysql is used, ghost will recalculate scores (use either this or elo not both!)bot_updatedotascoreaftergame = 1
Which of these two should I use? I chose the second one as I don't know the difference and what does what.
Could you tell me which is better to be used ? I have setup MySQL database and how can I make it so that Dota IMBA Legends is considered to be a "dota" game so that it can record stats and etc etc all those features in the original dota?
EDIT: I added map_gametype dota in mapcfg. Not sure if that is the trick.
2th.
When I make someone owner with .owner (name) and then some other random dud types .owner he becomes the owner, while there is already an owner in the game. How to fix that? If the person types .owner himself and someone else tries to take over it tells him that he is the current owner so I guess it's a bug?
3th.
What does !RMK Exactly do? Ends the game and rehosts or simply ends a game? (vote end)
4th.
Code:

### if enabled, on GArena will hide the bot from normal users (admins will still see the commands/messages)
bot_hidebotfromnormalusersingarena = 0
Wether it is 0 or 1, effect is same all people in garena can see the bot and what it outputs. Bug?
5th.
Could someone generate me a unique bot_mapgametype number? As my game seems to be not appearing in battle net at all
And lots of others which I can't seem to remember at the moment.... Will be very thankful if someone can answer those for me
New Member





Posts

: 2


Join date

: 2012-09-30





Similar topics
---
Permissions in this forum:
You
cannot
reply to topics in this forum